Sustainable thinking, a responsible approach to business
We believe that sustainability has to be fully embedded into all of our activities. A responsible and ethical approach to business is essential for the benefit of all our stakeholders, and understanding the long-term impact of our decisions will help us to manage risk and continue to generate value.
We have defined a clear set of sustainability priorities with targets against each of these to effectively measure and report against our sustainability performance.

Refurbishment upgrades
50 Farringdon Road in London EC1 is a 31,000 sq ft office building adjacent to Farringdon station from which four businesses operate.
In 2021, we commissioned a comprehensive refurbishment project at the building with a budget of £1.2 million to improve the working environment for our occupiers which included:
Complete replacement of the central plant including installation of air
sourced heat pumps to remove all gas supplied to the building
Installation of LED lighting throughout the building common areas,
reducing electricity consumption and cost
Installation of a new Building Management System to enable the use
of the Asset IQ system to control energy consumption more efficiently
and energy costs for occupiers
Upgrades to the fire alarm and electrical distribution systems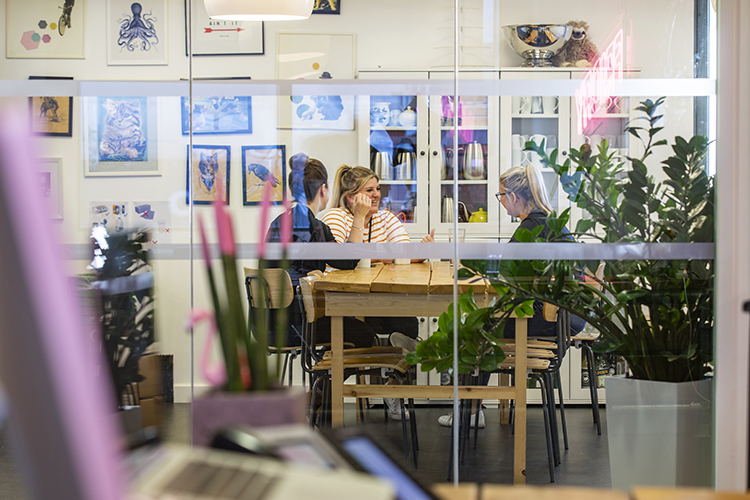 The extent of the work was significant and potentially could have been disruptive to our occupiers but with careful planning and a strong focus on effective communication, we were able to ensure that the building remained open and fully operational whilst the works were carried out.
The more efficient plant means that we have been able to reduce its operating hours (and therefore costs). For example, it is now no longer necessary to run the plant on Sundays to ensure comfortable temperatures exist at the start of the working week.
We have also introduced new control measures which now give occupiers more ability to manage their own environment to suit their specific needs.
The work undertaken significantly improved the building's EPC from a D to a B rating.
Improving occupier facilities
During 2021 we undertook the refurbishment of 20,000 sq ft of offices at Longcross, Cardiff.
Alongside this, we created a new occupier hub and improved occupier facilities throughout the building.
As part of the office refurbishment we were able to:
Install a new more efficient heating, ventilation and air conditioning system with better levels of control to replace the old inefficient wet heating system
Install low energy lighting throughout
Use recycled materials, for example carpet tiles
Remove asbestos
Improve fire precaution and monitoring arrangements
Use local contractors to carry out the work
Improve the EPC from a C to a B rating on the refurbished floors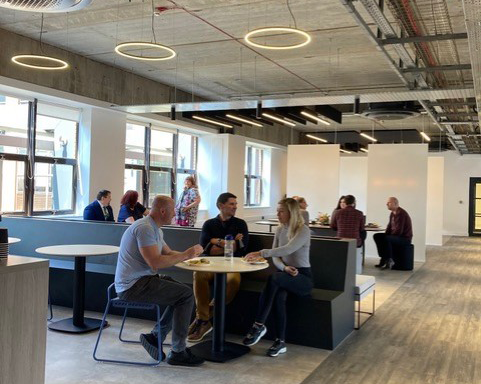 Our new 2,000 sq ft occupier hub provides a range of facilities for the benefit of our occupiers. These include bookable meeting rooms with flexible configurations allowing occupiers to host internal and external meetings, a kitchen, breakout space and network connectivity.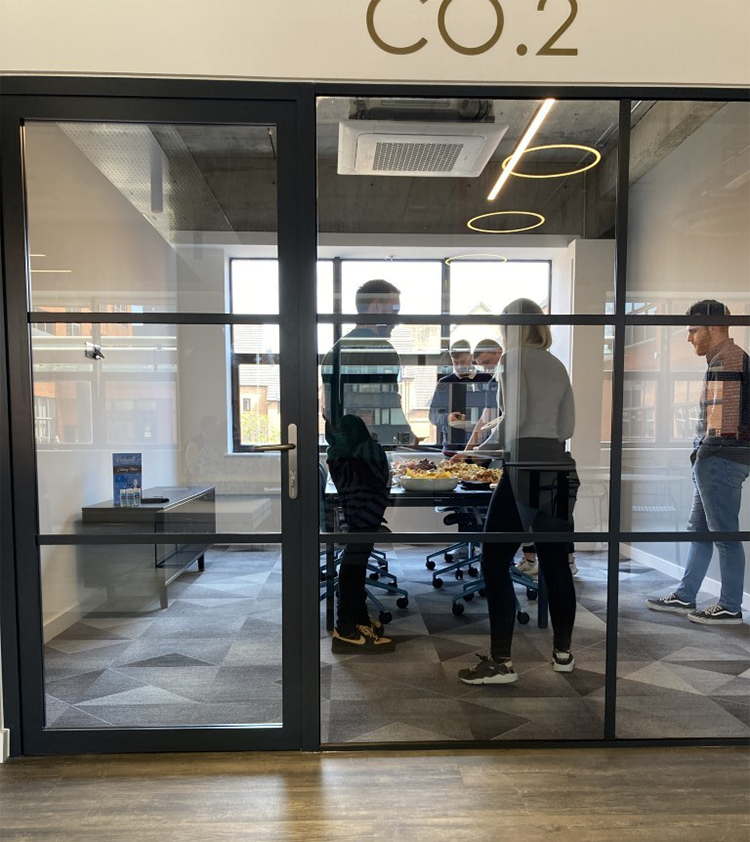 We have also installed new showers and changing rooms in the common areas encouraging alternative methods of travel and extra seating and landscaping in the external courtyard at the front of the building for occupiers to use.
In 2022 we will be looking into the feasibility of completing the gas removal programme which we commenced as part of the refurbishment work, along with the installation of EV charging points and solar panels on the roof.
Sustainable thinking, collaborative action
Working with the Better Buildings Partnership to launch a comprehensive practical guide to best practice in responsible property management.
Our Head of Occupier Services was invited to join the Occupier Engagement Working Party and contribute towards the creation of a new Responsible Property Management Toolkit for asset, property and facility managers. This group was tasked with considering and drafting guidance notes on topics such as occupier engagement, assessing occupier requirements, building user guides and service charge requirements.
With experience in dealing with service charges and a former role as a member of
the RICS Service Charge Working Party, our Head of Occupier Services contributed to writing the service charge guidance note covering best practice service charge
procedures and how to take sustainability matters into account when dealing with all aspects of service charges.
We have 31 service charges in our portfolio with a total annual budget of around
£6.1 million. We are very aware that our occupiers expect us to manage their payments prudently and ensure services are delivered properly in order to fully support their businesses and employees.
The pandemic has increased the focus on value for money and we are pleased that through careful management we were able to reduce service charge costs in 2020 by up to -14% at some locations without impacting on service standards or building operations. This was achieved in part through our commitment to undertake a selection of ESG audits across several of our properties. The audits identified a range of cost saving measures mainly related to changes in the operation of mechanical and electrical plants. The payback period was almost immediate and we estimate initial annual savings of around £60,000. Further ESG audits will be undertaken in 2021, focusing on buildings where we believe the most impact can be made.
We believe service charges are an important driver of sustainability focused improvements, working in collaboration with our occupiers. For example, we are
looking to improve the accuracy of electricity metering at some locations
including Queens House, Glasgow, which will enable occupiers to better understand how they can improve energy efficiency.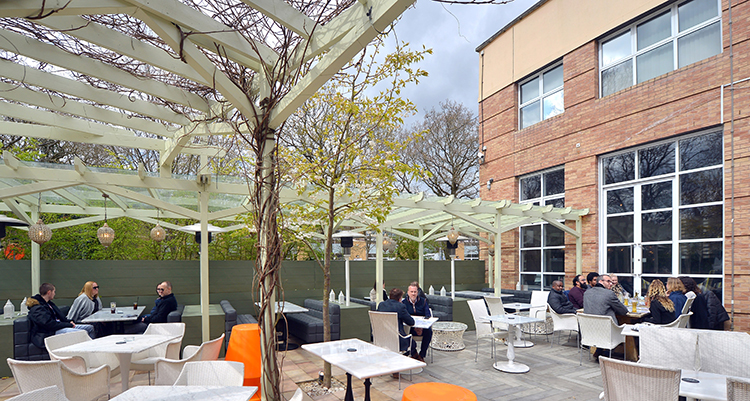 We have seen growing interest in the installation of electric car charging facilities. We have been discussing how to use service charges to support this with occupiers at several sites including Tower Wharf, Bristol, Colchester Business Park, Colchester and Atlas House, Marlow.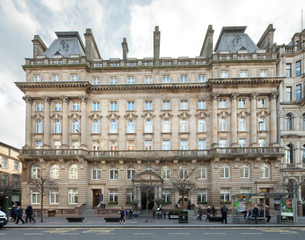 Our growing biodiversity programme has also been a topic of much occupier interest and the roll out of beehives, bug hotels, bird boxes and other measures has been well received at locations such as Queens House, Glasgow, Colchester Business Park, Pembroke Court, Chatham and Parkbury Industrial Estate, Radlett.