Sustainable thinking, responsible business
This year we have made significant progress on our sustainability priorities.
We have incorporated our sustainability reporting into our Annual Report, which better reflects our integrated approach. We will be publishing a Sustainability Data Performance Report, which will be made available on our website, including disclosures which are third party assured. We report our emissions data by calendar year.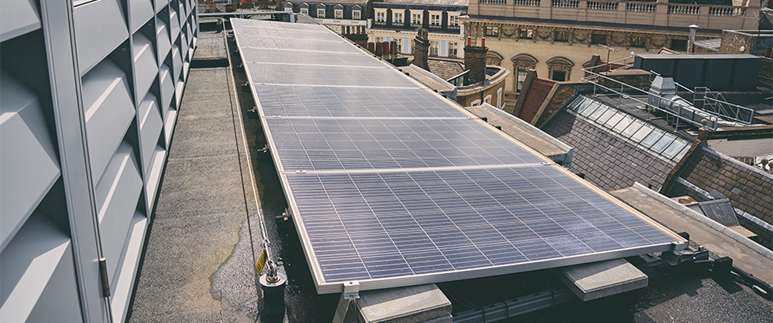 Highlights of the year
Environmental focus
24% reduction in Scope 1 and 2 emissions compared to 2019 baseline
22% reduction in Scope 3 energy intensity compared to 2019 baseline
Commenced decarbonisation of assets
Commenced on-site renewable installations
76% improved portfolio EPC ratings, ranked A-C
Completed 64 green leases
Stakeholder engagement
Carried out occupier surveys at industrial and office assets
Hosted sustainability webinars for investors and occupiers
Continued roll out of new supplier clauses addressing modern slavery
Helped develop new Better Buildings Partnership training modules
Carried out annual employee engagement survey
Provided further sustainability training for the team
£27,000 charitable donations, supporting 23 charities
Governance and advocacy
Climate Action Working Group established to oversee progress on net zero carbon
Completed assessment of climate-related risks to the business
Reported in line with Task Force on Climate-related Disclosures
Maintained EPRA Gold awards for both Annual Report and Sustainability Report
Improved GRESB rating to three Green star status
Third party assurance of GRESB data submission
Implemented new sustainability data management system
Improved overall energy data collection to 85%